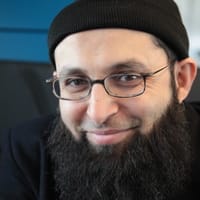 Written By
Dr. Adnan ul Hassan
April 27, 2019
You would hear a lot about Artificial Intelligence (AI) from media to influential people, from laymen to experts; how it is going to transform our world in future. But seldom we realize how much has it already changed our world and our daily lives, from simple Google search to complex tasks of saving lives in healthcare. We are the part of change, a change that AI is bringing to our world, good or bad, a separate topic for another day's discussion.We hear about people getting laid off because AI "somehow" has taken their place in the industry. That argument, true on one side, carries its fallacies. In modern, every more competitive, if you are not AI literate, good chances are that you will find it difficult to get jobs in current and future industry – be it banking and finance or healthcare.
Professionals who completed their university education a decade ago are at the highest risk of getting affected by the Tsunami of AI.
Young generations have the edge to learn this new skill at universities and colleges, thanks to abundance of excellent PhDs and other AI practitioners. But what about the mid-level professionals who completed their university education a decade ago when AI was not that much of a buzzword. These professional at the highest risk of getting affected by the Tsunami of AI.
Let's be clear! the skill level required at an AI-based company are much higher than those taught at a university at an undergraduate or at graduate levels. A student graduating in CS from a good university finds this truth when they find it difficult to qualify job interviews at a typical AI-based tech company. It is when they realize that they need further training and mentoring to groom their AI skills. Moreover, tech companies all over are finding it difficult to hire appropriately skilled resources.
A Vision to Train 50,000 people in Artificial Intelligence
This is where AI Lounge comes in. With a vision to train 50,000 people (from UG level to mid-level professionals) in the coming 5 years around the world. At AI Lounge, we are backed with both industry and academic experts, people who have sound theoretical basis along with industry experience of building up an AI-based tech company. We know the pain of industry of not finding enough local resources to expand the AI-based business and the agony of young energetic people of not being good enough for the industry.
Our target audience are not those 1-2% very bright students who can get admissions and jobs abroad in big universities or industry, our target is to empower those "left-behind" young people who find it difficult to find a good job with CS background. Our target audience are those mid-level professional people who are finding it difficult to switch their careers to AI and data science.
AI Lounge offers courses ranging from 6 month short course to a 4 day bootcamp. Get in touch with us to know more about our programmes and initiatives. If you are an organization, we can offer customized courses for your staff. We love to hear from you about your needs and let us assure you that your requirements will be fulfilled.
Join us for YOUR bright Future.
Written By Talha Mehboob June 27, 2020Artificial Intelligence (AI) is the future where humans will be able to converse and interact with each other in the native language of choice, not having to worry about miscommunicating intentions. Machine learning models will be able to understand context,...
read more