Teen Quarantine Camp – Kurious Kids (Post Camp Review)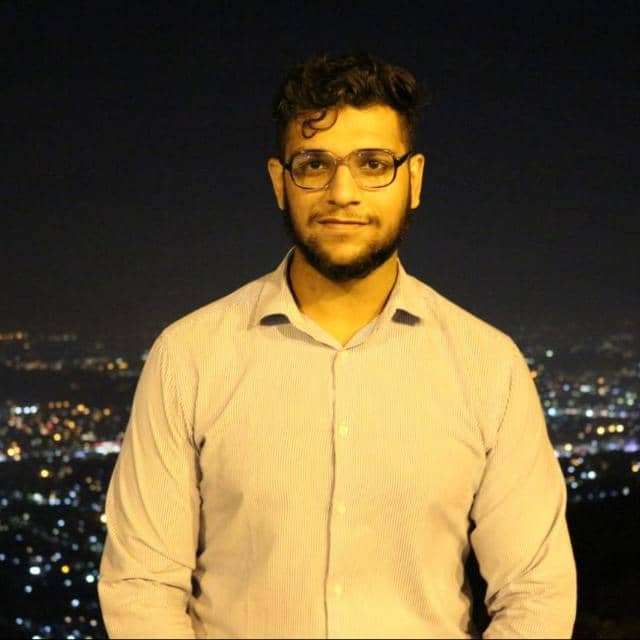 Written By
Talha Mehboob
June 27, 2020
Artificial Intelligence (AI) is the future where humans will be able to converse and interact with each other in the native language of choice, not having to worry about miscommunicating intentions. Machine learning models will be able to understand context, nuance, and colloquialisms that help to fill the gaps of human communication. AI is now shaping many industries even when it is new compared to other technologies. It is a rapidly growing domain as scientists and engineers are doing research at a fast pace. Companies such as Google, Facebook, Microsoft, SpaceX, Tesla and others are also investing heavily in AI research, and the results are quite evident.
Children are imitators and we need something great to give them to imitate and what is better than teaching them the language of success in times to come i.e., the Artificial Intelligence.
Children are imitators and we need something great to give them to imitate and what is better than teaching them the language of success in times to come i.e., the Artificial Intelligence. But when one opts to look for the resources to pursue this field there are so many resources and information available that it may create a void or disparate notion between what one wants and what he is pursuing. So, we always need a platform that provides the most comprehensive yet precise particulars to make the learning easy.
Lucky for you, as Ai-Lounge has introduced and has already successfully conducted the first session of Teen Quarantine Camp for the Kurious Kids whose minds were to be unfolded to make them learn about the basic and newest trends & technologies in the field of AI.
It is of extreme importance for Children to learn how to unbolt their developing intellectual to think critically and how to enhance their creativity, and imagination through the course of disciplined exercises on regular basis. This will expose their minds to new ideas and innovation which are the key two components while learning AI.
Acknowledging these facts, Ai-Lounge conducted 4 weeks long Teen Quarantine Camp for the kids at home in June. The session was conducted online.  The course was specially designed for teens to effectively develop new skills in AI where they can learn why is it important to learn AI and how can they make their computers intelligent using Machine Learning and what are the strengths and Limitations of these models. They also learned computer programming using simple yet powerful tools and enhancing their learning experience using games and simulations and via usage of Sensing Blocks and by taking smart decisions.
Alexa : New Advance Technology in Town !!
To give them a taste about the existing technologies that involve the core knowledge of AI, they were familiarized with Alexa, a virtual assistant AI technology that uses the speech recognition to perform an ever-growing range of tasks on command. The students were also made to learn about how making the computers to differentiate between different images using the pixel values.
If you are thinking that this much profuse learning and no real application must be extremely boring, well you are right then, we as Ai-Lounge team thought the same before launching this course. We made students to learn concepts behind technology, problem solving skills and development of solutions for real world problems and yes you guessed it right, via the real application-based projects and assignments which were distributed all over the course in all the weeks.
Students used many effectual and productive tools and software in their projects. For instance, they used Scratch which is a free programming language and online community where students created their own interactive stories, games, and animations. They also used the platforms like, Teachable Machine & MachineLearningforkids, the educational tools for teaching kids about machine learning, where they trained a computer to recognize text, pictures, numbers, and sounds, and then made interactive scratch models to use this learning in real world problems like Smart Rock, Paper Scissors game, their own image classification based Alexa, Voice Controlled Pacman Game and many other alike projects.
For students to apply the knowledge they had learnt in first 3 weeks, a whole last week was reserved just for the Projects where instructors helped the students to realize their scintillating ideas into reality.
AI Lounge's Learning Management System
(LMS)
 We established a learning management system (LMS), a software application for the administration, documentation, tracking, reporting, automation, and delivery of our educational courses (Teen Quarantine Camp), training programs, or learning and development programs. In this way, students can access the video lectures, lecture slides and class notes anytime, from anywhere. The students can re-use the material every time they need it and it makes them learn more collaboratively.
In-order to ensure the interaction between students and instructors' online tools, like ClassDojo were used which connects instructors, students, and families through communication features, such as a feed for photos and videos from the classes, and messaging. Students were also engaged in class activities via quick quizzes and polls designed specially to ensure the class participation of all the students and along with the instructor to satisfy the needs of students, Teachers assistants were present throughout the classes to make sure the maximum learning of students.
Finally to see the response and reaction of kids about their learning experiences and their parents about their satisfaction level to our Teen Quarantine Camp, feedback surveys were conducted which yielded very good responses and helped us to improve the knowledge delivering methodologies and here we are with another improved session planned ahead for young minds to explore the best in them and to build the basis for them to achieve excellence in the field of AI.
Written By Dr. Adnan ul Hassan April 27, 2019You would hear a lot about Artificial Intelligence (AI) from media to influential people, from laymen to experts; how it is going to transform our world in future. But seldom we realize how much has it already changed our world and our daily lives, from...
read more